Tempe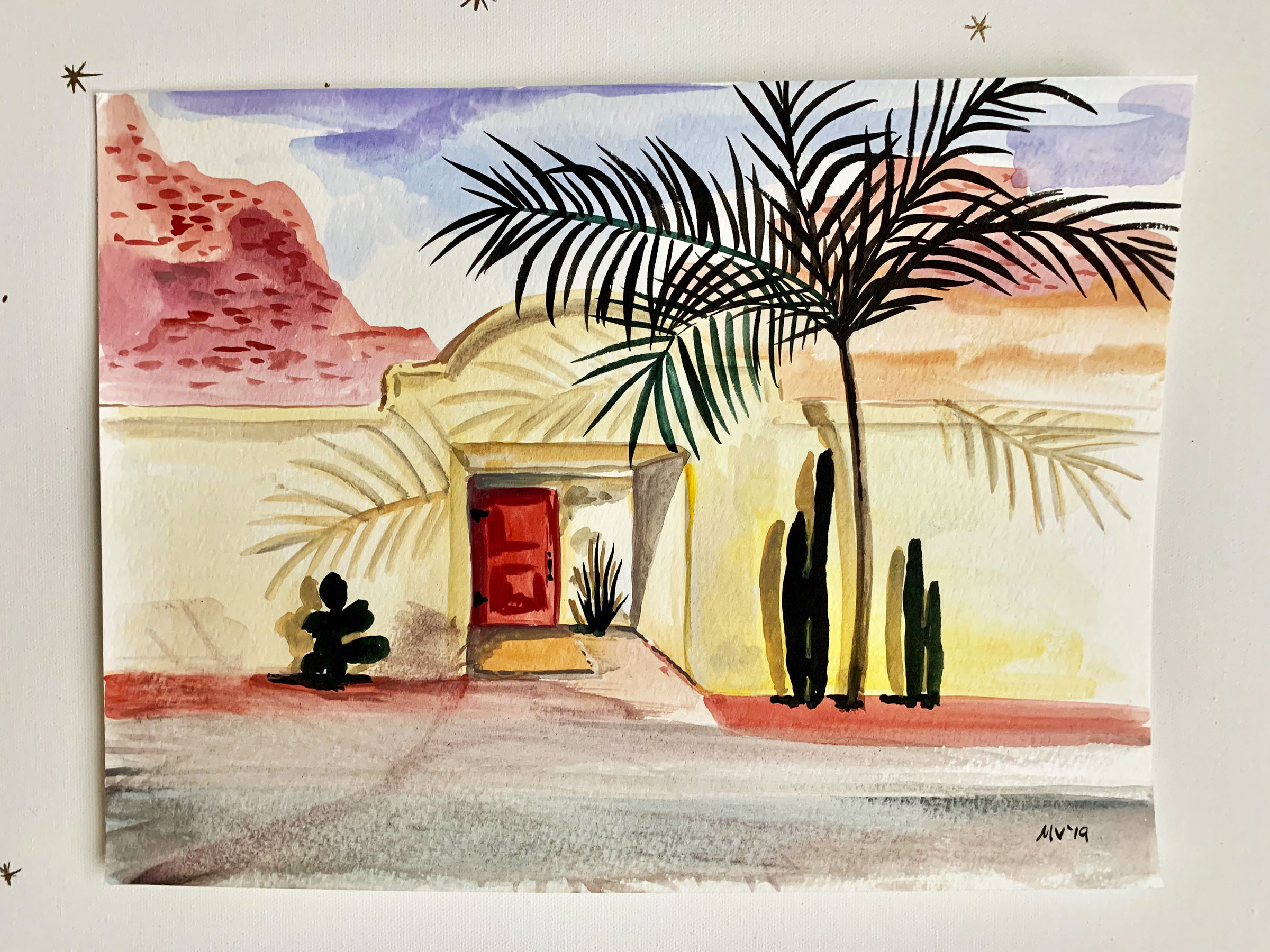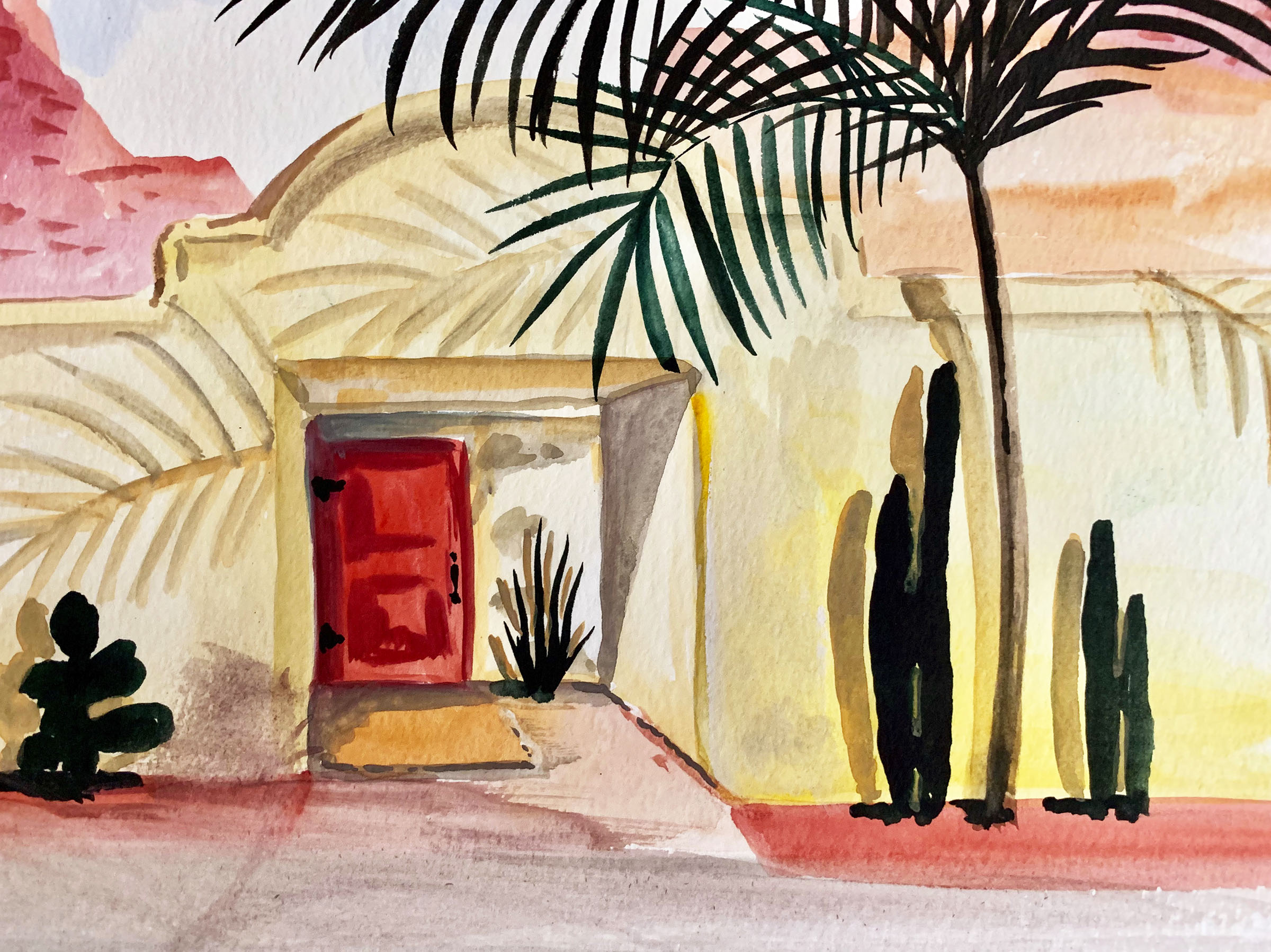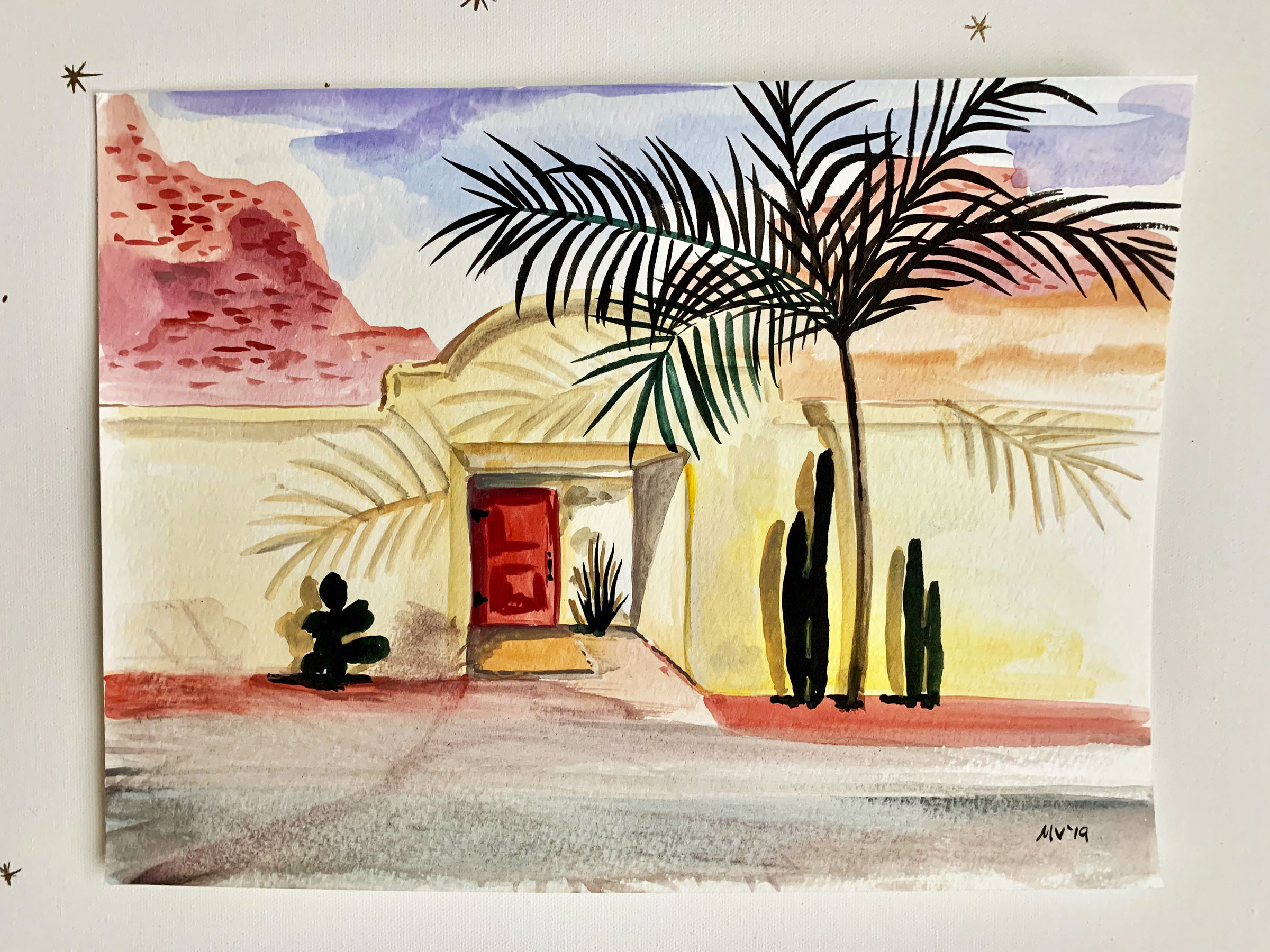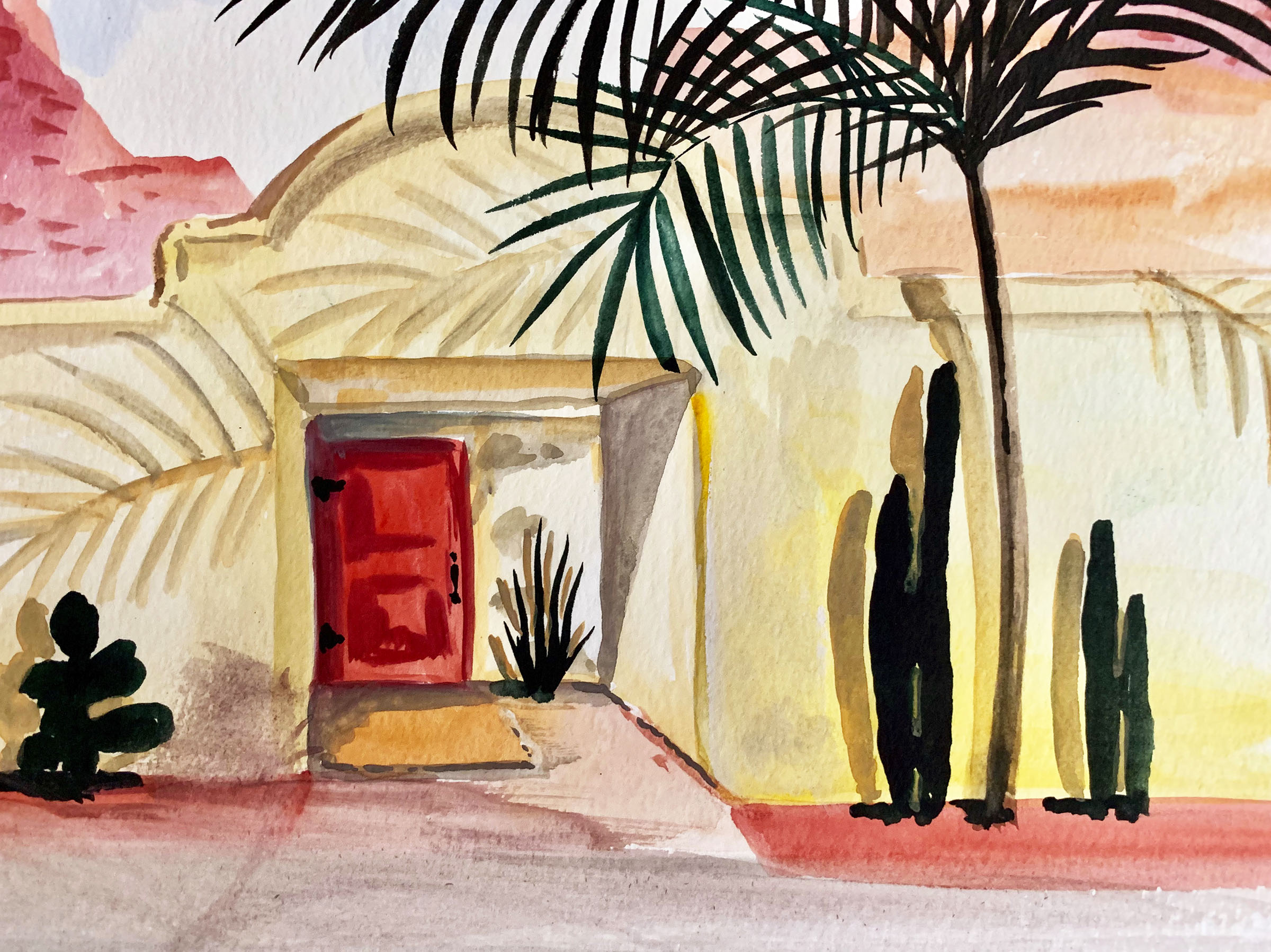 Tempe
I was recently in Tempe Arizona visiting my son who's attending ASU. We ran every morning with his dog and I came across this cute adobe home off a random street. The light in the morning had the same shadows daily and the sky had a beautiful purple hue to it.
Painted with watercolors on 140 lb watercolor paper.
Size - 9 x 12"
Ships in a shallow box for protection against being bent.
Signed and dated by Marnie V.